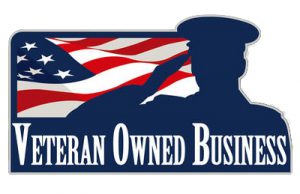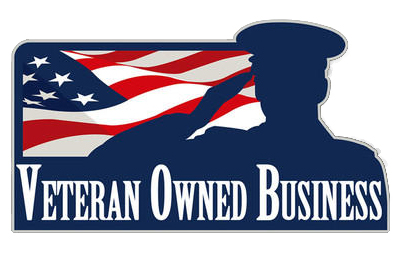 Are you seeking a veteran owned small business or service disabled veteran owned small business in Maryland?  If so, visit the U.S. Department of Veterans Affairs Office of Small and Disadvantaged Business Utilization Vendor Information Pages for a listing.
Veteran Owned Small Business Participation in Maryland State Procurement
Veteran-Owned Small Business Enterprise (VSBE) Program
Maryland's VSBE Program provides contracting opportunities on state-funded procurements for qualified veteran-owned small businesses. Sixty-five agencies/departments are directed to spend at least 1% of the total dollar value of their procurement contracts either directly (prime contractors) or indirectly (subcontractors) with certified VSBE firms. Only the work of a certified VSBE firm can be counted toward meeting an established VSBE contract goal.
Businesses seeking to participate in the VSBE Program must (1) meet the size standards adopted by the United States Small Business Administration in 13 C.F.R. 121.201 and any subsequent revision of that regulation, and; (2) must be at least 51% owned and controlled by one or more individuals who are veterans. A veteran is defined as an individual who is verified as having served on active duty in the armed forces of the United States, other than for training, and was discharged or released under conditions other than dishonorable.
​Certification as a VSBE vendor
requires 2 elements:
(1) Veteran Verification and
(2) Vendor Registration.
Veteran Verification – The veteran verification process includes, but may not be limited to, completion and submission of DD Form 214, Certificate of Release or Discharge from Active Duty. Veteran status must be verified by one of the following entities:
(1) VSBE Program Verification of Veteran Status
Maryland Department of Veterans Affairs
(2) Center for Validation and Evaluation (VetBiz)
United States Department of Veterans Affairs
Complete information regarding the verification process can be found by utilizing the website links provided above.
Vendor Registration – VSBE firms must complete the vendor registration in eMaryland Marketplace Advantage (eMMA), Maryland's eProcurement platform. Vendors registered in eMMA receive email notices of procurement opportunities available across all state agencies/departments valued over $15,000. County and local governments use the platform to advertise their procurements as well. There is no cost to register in eMMA.
During the registration process, vendors who meet the VSBE Program 's elegibility standards should select VSBE under the Procurement Programs category and enter your vertification number in the box provided. If you do not have a verification number at the time you register as a vendor, you can update your vendor profile once you receive the number.
Change of Status Notification – Notify the Governor's Office of Small, Minority and Women's Business Affairs within thirty (30) days of any change affecting the firm's ability to meet the VSBE Program eligibility requirements.
Your business may also
qualify for procurement
opportunities through the
Small Business Reserve (SBR)
and/or
Minority Business Enterprise (MBE)​ Programs.
Please take the time to learn more about these programs and the eligibility standards. ​
​
Program Qualification Warning
Providing False Information
A person providing false information to the State in connection with retaining, obtaining or attempting to obtain a contract or subcontract under VSBE Program may be subject to one or more of the following:
A determination by a Procurement Officer that a bidder or offeror is not responsible;
A determination by a Procurement Officer that the company is ineligible to participate in a VSBE goal designation;
A determination that a contract entered into is void or voidable under §11-204 of the State Finance and Procurement Article of the Annotated Code of Maryland;
Suspension and debarment under Title 16 of the State Finance and Procurement Article;
Criminal prosecution of procurement fraud under §11-205.1 of the State Finance and Procurement Article, perjury, or other crimes;
Civil penalties under the Maryland False Claims Act under Title 8 of the General Provisions Article; and
Other actions permitted by law.
Other State Programs
Ready, Set, GROW! Workshop Series- The Governor's Office of Small, Minority, and Women Business Affairs is helping small, minority and women business owners compete for State contracting opportunities with a new life workshop series entitled Ready, Set, GROW!.  The two hour workshop will include information about certification in the State' Minority Business Enterprise Program, vendor enrollment in the Small Business Reserve Program, and where to find procurement opportunities within the 70 participating agencies and tips on how to navigate the procurement process.  Watch a video on the series here.
Military Personnel and Veteran Owned Small Business No-Interest Loan Program – The Maryland Department of Commerce administers this no-interest loan program (loan amounts up to $50,000) for business owners who fall under any one of the following categories:

Military reservist or National Guard member called to active duty
Small business owner who employs a military reservist or National Guard member who was called to active duty
A Veteran small business owner – or a veteran seeking to start a small business
Small business owner who employs a service-disabled veteran

The National Center for Veteran Institute for Procurement (VIP)- This program trains veteran service-disabled and veteran-owned small businesses to succeed in the federal contracting market. VIP provides comprehensive training to owners, principals, and c-level executives of veteran-owned businesses nationwide over a 27-hour, 3-day period, residential program at no cost to veterans. The program takes place at the Bolger Center in Potomac Maryland. Enrollment is open for VIP START (designed for companies wanting to enter the federal market and become procurement-ready) and VIP GROW (designed for veteran owned businesses who are already in the federal space to increase their ability to win government contracts). Visit The National Center for Veteran Institute for Procurement for more information and to apply to an upcoming session.
---